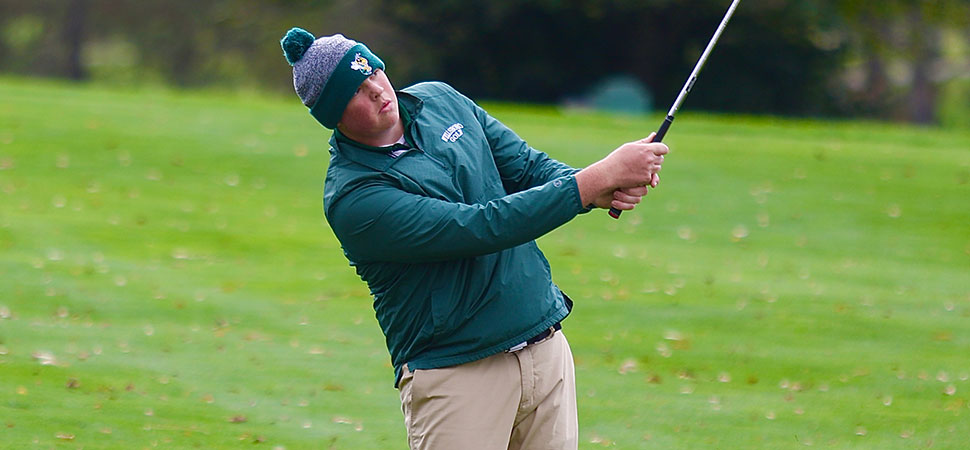 Zuchowski Ties For 48th At PIAA Championships
By: Ed Weaver / October 18, 2023 / Photo: Lance Larcom/ntwsportsreport.com
Senior Hayden Zuchowski capped a stellar career at the PIAA Championships at Penn State University on Monday and Tuesday, October 16-17.
Zuchowski finished tied for 48th overall in the Class 2A Boys championships, shooting 17-over par for the tournament. On Monday he shot a round of 78 and finished Tuesday with an 83. For the tournament Zuchowski had 6 birdies, 16 pars, and 9 bogeys.
"Hayden had an excellent performance at states to cap his high school golf career," said head coach Ben Largey. "He went into the tournament knowing his league average wasn't quite as low as some of his competition but maintained a great mindset that anything can happen in a golf tournament (especially with high school players). Hayden completed his first hole in the state competition with a birdie and went on to post another birdie on #3 moving him to first place on the leader board in the state tournament after three holes! He finished day one with two more birdies and a score of 78, which was his best round of the year. He attributed this great round to 'striping his driver down the middle and having a hot putter!'
"On day two, Hayden continued with a hot driver hitting the fairway on every tee shot. Despite Hayden continuing to strike the ball great from tee to green, a cooled off putter and a some tree trouble contributed to a final round score of 83. Overall, Hayden represented both himself and the Wellsboro Area School District very well at the state tournament."
Zuchowski finished this season with an 85.09 average. For his career he produced a 94.27 average.