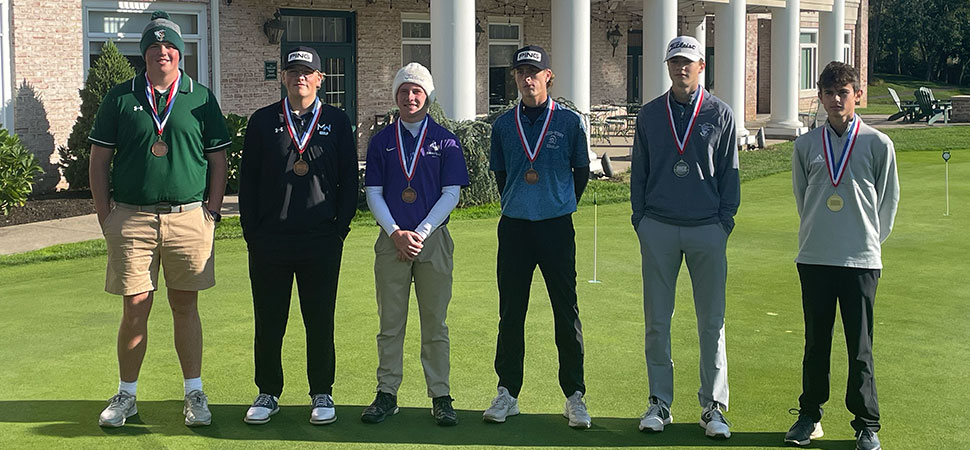 Zuchowski Qualifies For States
By: Ed Weaver / October 10, 2023 / Photo: Chris Manning
Senior Hayden Zuchowski qualified for the PIAA Individual Golf Championships at Penn State University following a 6th place finish at the District IV Individual Championships at Williamsport Country Club on Monday, October 9.
Zuchowski was 29 over par for the tournament, shooting an 88 last Thursday and finished Monday with a round of 83, giving him a combined score of 171 for the tournament.
"Hayden went into the district tournament with a great attitude and conservative game plan to limit big numbers," head coach Ben Largey said. "Finishing two down to the sixth place position after round one, Hayden was confident he could make some birdies on day two and make up the difference. Despite not making any birdies and a tough front nine, Hayden shot the best back nine score of his life to advance to the state tournament. I'm very proud of not only his play, but also his grit and determination to maintain the mental focus needed through the tournament."
Also competing in the tournament was fellow senior Hannalee Cleveland. Cleveland finished tied for 4th in the 2A Girls Individual Championship, finishing 37 over par. She shot a 90 last Thursday and a 93 Saturday, just missing the cut to qualify for States.
WellsboroGolf.com would like to congratulate Hannalee on a great senior season, along with Hayden in qualifying for the PIAA Individual Championships.