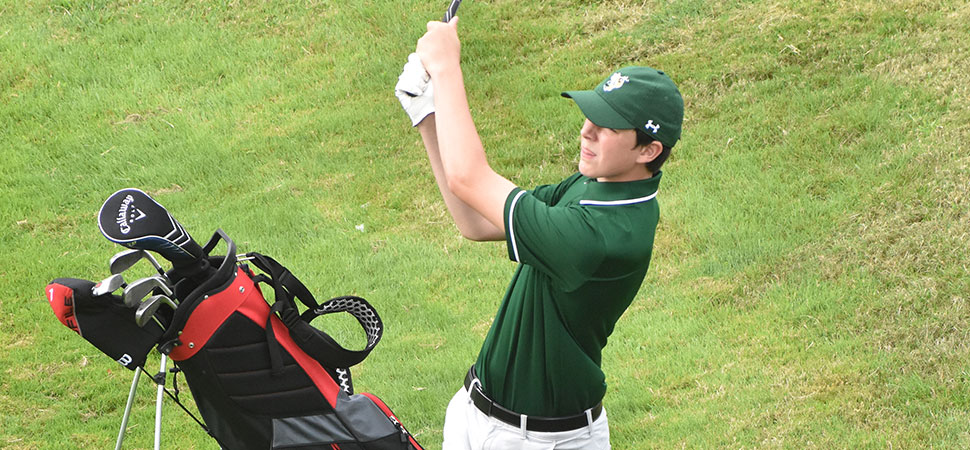 Hornets Open 2023 Season At Shepard Hills With 4th Place Finish
By: Ed Weaver / August 17, 2023 / Photo: Nick Coyle
The Wellsboro Golf team opened the 2023 season with a 4th place overall finish at Shepard Hills Country Club in Waverly on Wednesday, August 16.
The Hornets combined for a team score of 370 on the afternoon, finishing behind Athens (319), North Penn-Mansfield (353), and Wyalusing (361). Cowanesque Valley (372) was 5th, Towanda (381) came home 6th, and Sayre rounded out the field with a 546.
Senior Hayden Zuchowski was the Hornets' top finisher, shooting an 80 on the afternoon to finish 4th. Senior Hannalee Cleveland finished 15th `with a round of 93, and fellow senior Silas Jackson finished under the century mark with a 97. Sophomore Marek Mascho and freshman Syler Pietrzyk both shot an even 100 on the day while sophomore Garrett Brion rounded out Wellsboro's day with a 154.
"Hayden came out with a strong performance and showed he can compete with the best golfers in the NTL," head coach Ben Largey said. "While he was disappointed he left a few strokes out on the greens, he posted an 80 for Wellsboro's top score. Other seniors, Silas Jackson and Hannalee Cleveland also had good rounds to help the team. Newcomers, Marek Mascho and Syler Pietrzyk demonstrated great potential in their first NTL match both breaking 100. I am proud of the work that the team put in over the summer and it showed as they all competed well and showed great course management."
Wellsboro hosts the NTL at Tyoga Country Club for their next match, on Monday, August 21.