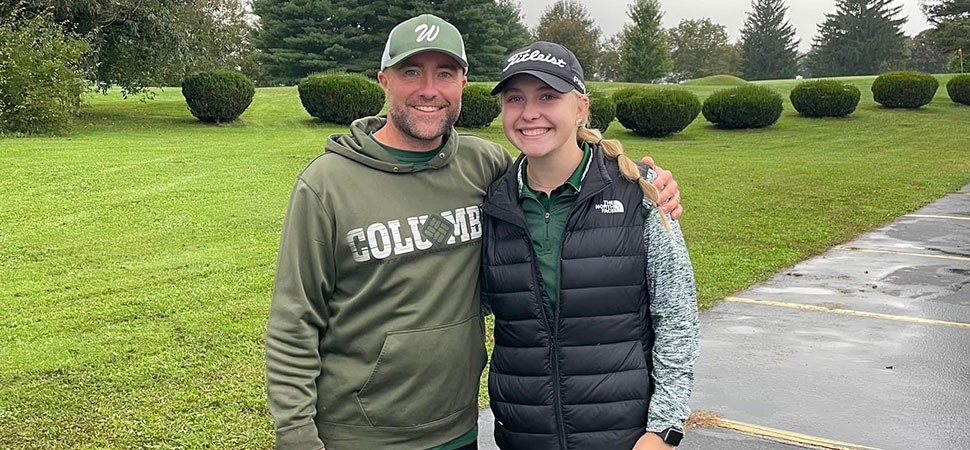 Cleveland Named NTL Female Golfer Of The Year
By: Ed Weaver / October 3, 2023
Senior Hannalee Cleveland was named the Northern Tier League's Female Golfer of the Year on September 26 following the league's final regular season match at Tomasso's Country Club.
Cleveland led the league with a 94.0 average with her best round of 86 coming at River Valley. She also had only one round above 100.
Joining Cleveland on the All-Star team was fellow senior Hayden Zuchowski. Zuchowski was a 2nd team selection, having the 7th best league average of 86.29 this season. Zuchowski was Wellsboro's top golfer with that average with Cleveland finishing the regular season right behind him in 2nd overall.
"I'm very proud of the work that the whole team put in this season to work on individual and team goals," head coach Ben Largey said. "Having Hannalee being named NTL female player of the year and Hayden being named to the NTL all-star team was a testament to the dedication they have put into the sport over the course of their high school career. It is great to see these kids get recognized for their hard work."
WellsboroGolf.com would like to congratulate Hannalee and Hayden on their All-Star selections.
View the complete 2023-24 NTL Golf All-Star team.